By La Guía Segura
Bask in Puerto Rico's beauty safely from your car. Learn about the best panoramic routes for local tourism.
The pandemic has changed many things so far, including the way we travel and do tourism. It may no longer be possible to take a plane and visit other parts of the world as we did before, but fortunately, we live in a beautiful island that offers many places to discover.
And many of these places can be enjoy even from your car. If we stray a bit from the highways and expressways we use every day, we will find multiple rural routes throughout the island's mountains and coasts, featuring awe-inspiring sights.
Here we share several scenic or panoramic routes around the island to help you plan for your next trip. Most of these routes are accessible from the island's main thoroughfares, such as PR-52, PR-18, and PR-2. It's always a good idea to bring a physical map, since the cell phone signal may not be optimal in many of these routes. That way, you make sure to stay on the route even if your cell phone's GPS fails. Also, keep in mind that many of these routes are narrow, curvy roads, so you should drive with extreme caution. And if you stop to take pictures and enjoy the view in earnest, always do so in a safe place, far from road traffic.
PR-143 from Barranquitas to Toro Negro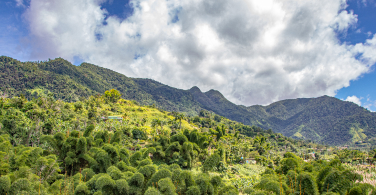 This section of the Panoramic Route spanning our Island runs through heart of the Cordillera Central ("Central Mountain Range"), from Barranquitas to the Toro Negro State Forest, located between Ponce and Jayuya. If you're lucky enough to visit during a clear day with good visibility, different points of the route will provide you with views all the way to both the north and the south coasts. Without a doubt, this is one of the best ways to appreciate Puerto Rico's mountain region in all its splendor.
PR-15 from Cayey to Guayama

Easily accessible from PR-52 in Cayey, PR-15 is an extraordinary route that takes you from the mountain to the coast. You will enjoy many views of the Cayey mountains, and as you get closer to Guayama, you will also be able to spot the Caribbean Sea from afar.
PR-901 and PR-3 from Yabucoa to Patillas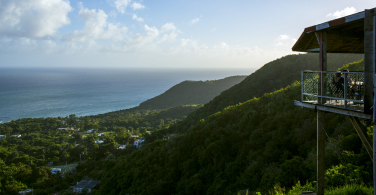 We owe the existence of this coastal route partly to a geographic formation known as the Pandura ridge (colloquially known as "La Pica"), which is a mountain area located between Yabucoa and Maunabo and adjacent to the coast, creating a series of awe-inspiring cliffs. In the first section of the road, starting in Yabucoa, you will see some of Puerto Rico's most photogenic coast views, including Punta Tuna, where the old Maunabo lighthouse stands. The final section, from Maunabo to Patillas by way of PR-3, will take you to the Caribbean Sea coast.
PR-102 from Mayagüez to Cabo Rojo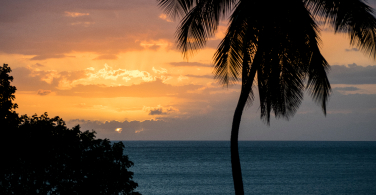 If you start in Mayagüez, this route will take you alongside the Mayagüez Bay coast to the Joyuda sector in Cabo Rojo. You will see amazing views of the Mona Passage and the Joyuda Lagoon. And since this road is on the west coast, it is the perfect place to watch the sunset.
PR-10 from Arecibo to Ponce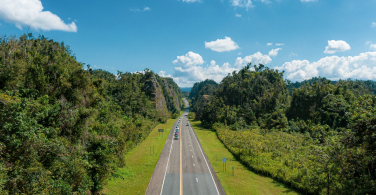 This route crosses the island almost completely from north to south. It goes right down the middle of the western area of the Central Mountain Range, crossing the municipalities of Utuado and Adjuntas.
Although it is a relatively modern road, its sights are amazing.
Regardless of the route you choose, we suggest that you bring food to have lunch on the road. This way, you just need to stop at a safe place to eat, outdoors and observing social distancing guidelines, to enjoy the views and take lots of pictures. Wear a mask and bring hand sanitizer in case you have to stop at an establishment to use the restroom, eat, or pump gas.
Also, remember that Triple-S Directo has a network of more than 13,000 providers throughout the island. No matter where you are in Puerto Rico, you will always be covered.
Purchase your plan or get a quote here.