Triple-S en casa is a new OTC* and prescription drug delivery service provided by Triple-S to its members. This innovative option allows people to receive their medications directly at their home, office or address of their choice. The delivery area is limited exclusively to the municipalities of Puerto Rico, except Vieques and Culebra (we are currently working to expand our service area).
Recently, Triple-S en casa added the delivery of OTC items to their service. This option becomes available once members purchase a prescription drug through the app. Available products include pain relievers, medications for common symptoms such as cough and allergies, vitamins, hand sanitizer, masks and more.
If you are a Triple-S Salud or Triple-S Advantage member, you can register through our Triple-S en casa mobile app or by calling our customer service team toll free at 1-888-525-4842. If registering over the phone, our customer service representatives will be happy to create an account for you. In either case, you must download our Triple-S en casa mobile application and complete your profile in order to place orders and schedule deliveries.

Download the app now for iOS or Android.
What is the process from the placement of the order through the delivery?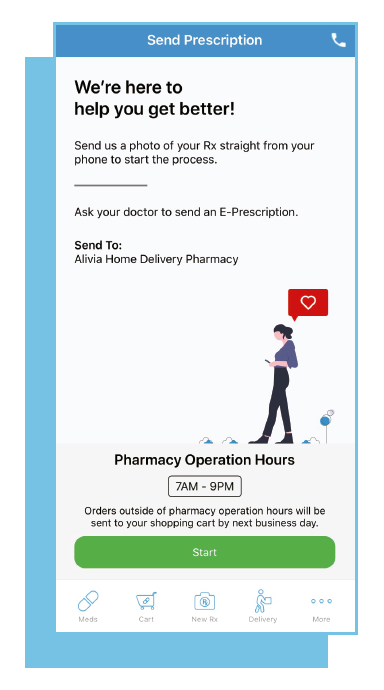 Step 1
Send us a photo of your written prescription from your phone, or ask your doctor to make an electronic prescription and send it to: Alivia Home Delivery Pharmacy (NCPDP 4030235) or (NPI 1396391280)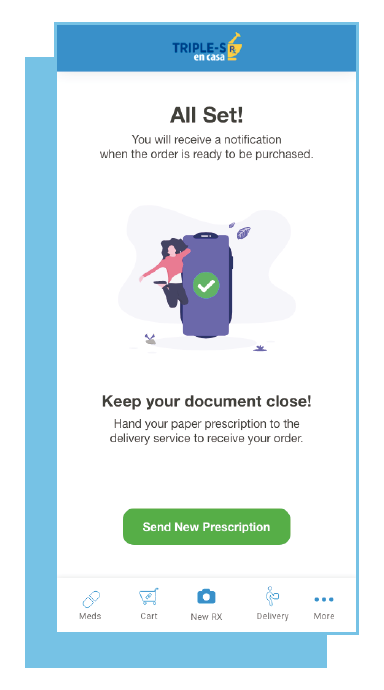 Step 2
Your order will be processed. You will receive a direct notification through the application and by email when your order is ready to complete the process.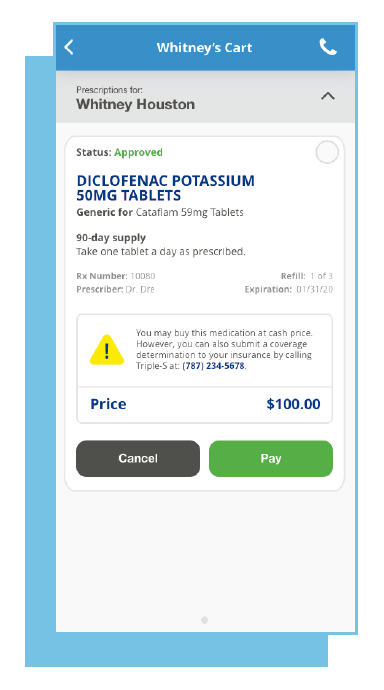 Step 3
Once the medication is ready, it will appear in the shopping cart. You must select the medicine in the cart, press "Order" and proceed to coordinate the address, date and hour of delivery.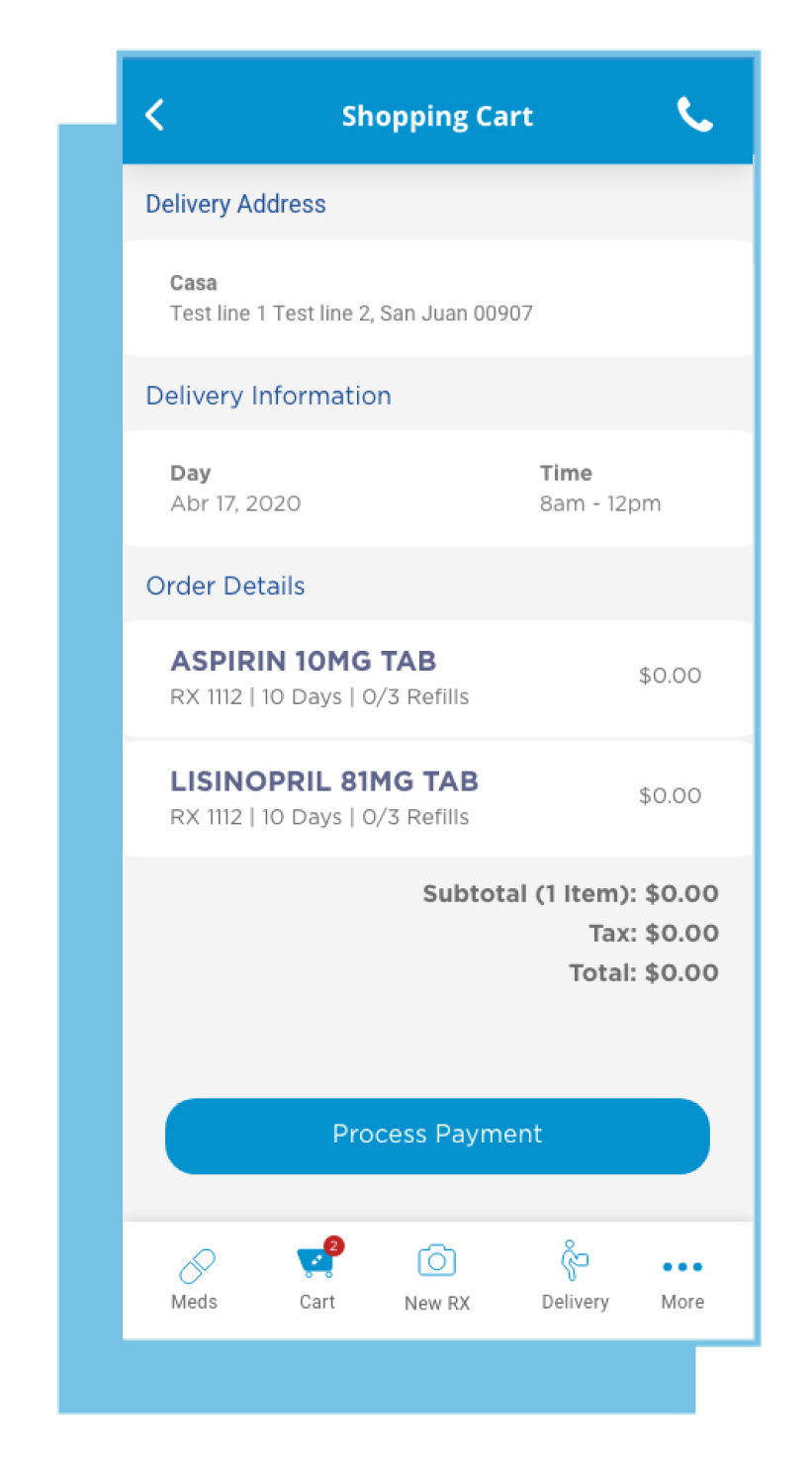 Step 4
Review the order and press "Process payment". If the order has a copay, you must complete the payment process and press "Go back to app".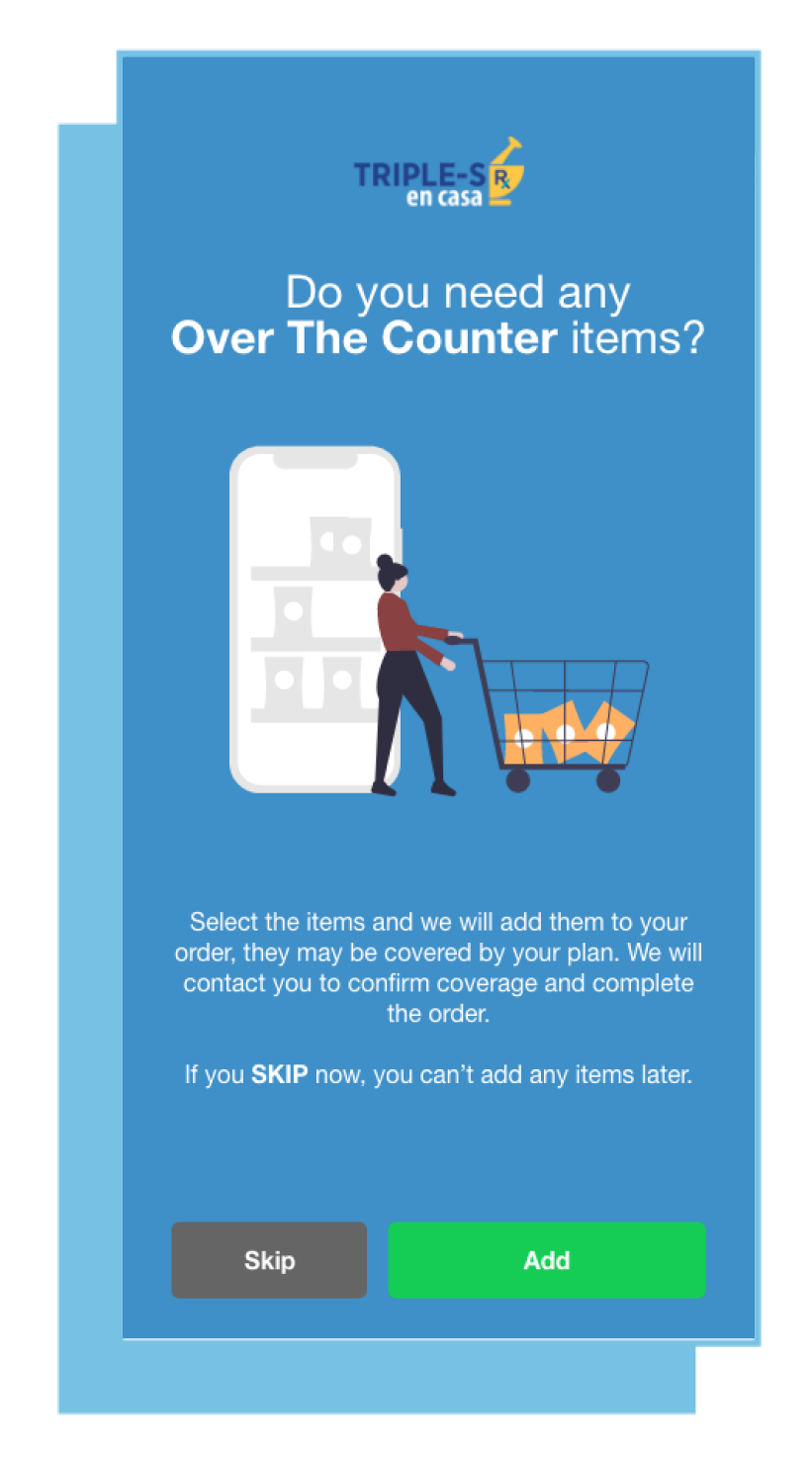 Step 5
Once the order is done, a screen to add OTC products will appear. You must press "Continue" and choose the products and amount you want. When necessary, the pharmacy will call you to complete the order.

Step 6
Receive your medications in the comfort of your home or preferred location. Easy and convenient!
Enjoy the benefits of Triple-S en casa today and let us take care of you wherever you are.
* You need to purchase a prescription drug to be able to add an OTC item at your order. Limited variety of OTC items.