¡Nuestra gran red de proveedores!
Vive con la tranquilidad de saber que cuentas con atención médico alrededor de toda la isla y con herramientas innovadoras de salud para cuidarte dondequiera.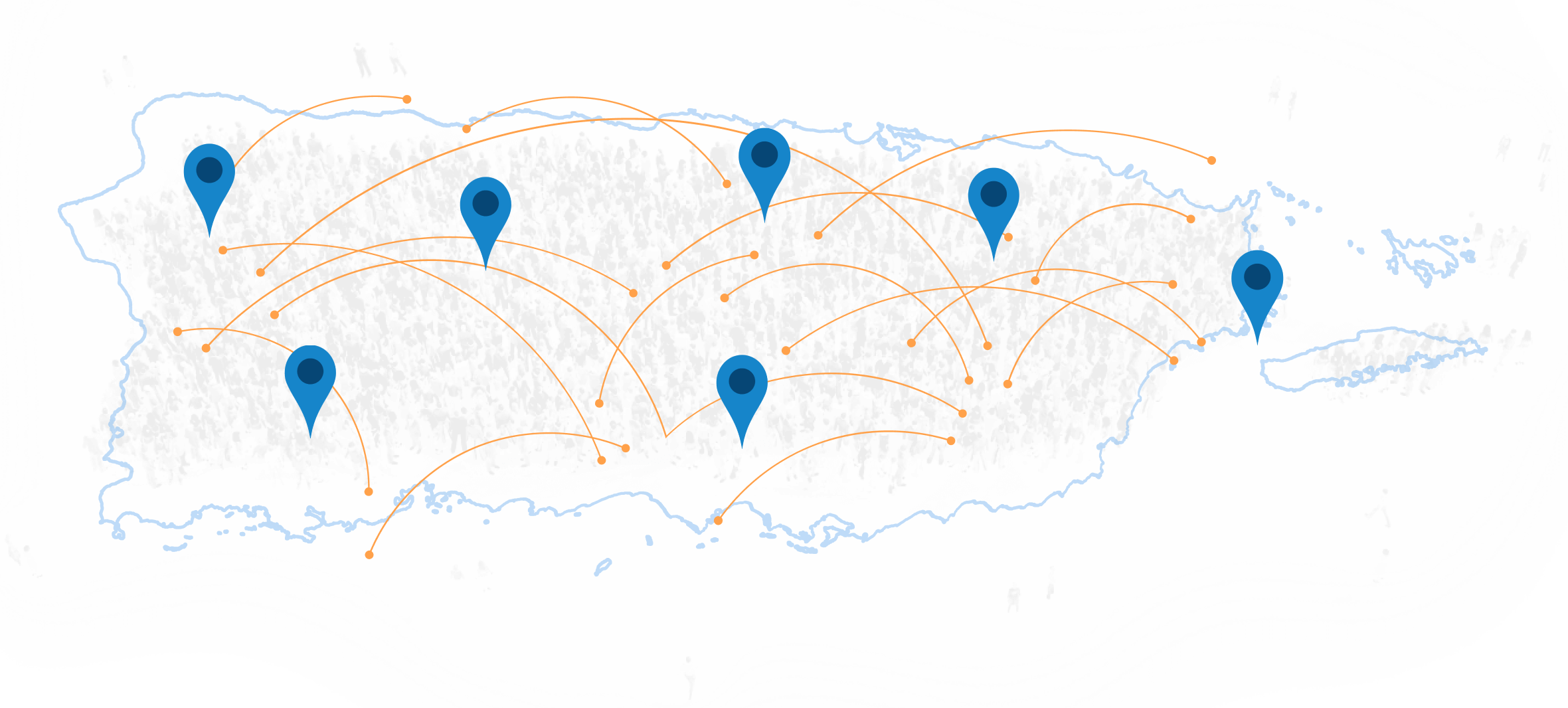 Salus Clinics
A network of clinics designed to make your health care easier, with primary care physicians, specialists, dentists, laboratory and imaging center.

TeleConsulta MD
TeleConsulta MD lets you talk with a doctor online. You can use it 7 days a week, through your smartphone or computer.
Triple-S en casa
Your medicines at your door. Order and purchase your prescription and OTC products through the app and have them delivered at no additional cost.

Total Wellness
Programs to educate and help you manage your health. We want you to enjoy life more.
Learn more so you can steer clear of other health problems that may affect you.

Triple-S Salud App
Now Triple-S is as close to you as your smartphone. Use our app to send your ID card to your doctor. You can also get health services, pay your plan, find doctors, and reach us through our mobile app.

Triple-S Natural
Get massage therapy, medical acupuncture, reflexology, aromatherapy, and other services through a merged drug program approved by the US National Institutes of Health.
Descubre más beneficios para ti
Triple-S Directo te ofrece más de 1,000 beneficios de los que puedes disfrutar para cuidar tu salud. También ofrecemos alternativas enfocadas en cuidado integral y prevención.
$0 copago
Generalistas, especialistas, subespecialistas, nutricionistas y Rayos X
Triple-S en casa
Aplicación para ordenar medicamentos recetados y OTC, y recibirlos directo a tu puerta.
Farmacia
$5 copagos en medicamentos genéricos
Choose the ideal plan for you!
We offer two plans to choose from based on your needs. Both have benefits like pharmacy, dental, vision, laboratories, X-rays, hospitalization, emergency, and more.
Triple-S Directo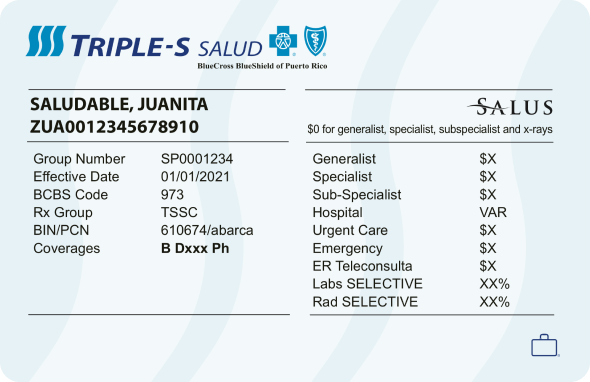 Four (4) free choice plans:
Bronze
Silver 2
Silver 1
Gold
They all cover the same health services. They vary in the percentage of medical costs that we will cover. The higher the metal category, the higher the percentage of medical costs we will pay, and the lower your copayments, coinsurances, and deductibles will be.
Triple-S Pocket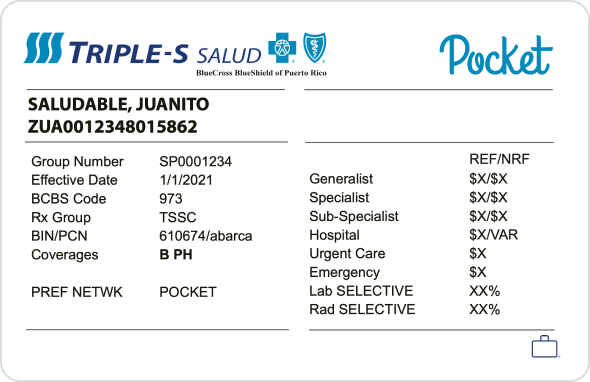 It offers two ways to get your health services:
Choice 1: A primary doctor from the Pocket network will organize your healthcare. Primary doctors are general practitioners, family physicians, pediatricians, gynecologists, and internists. After a doctor visit, they will direct you to specialists from your preferred network. This will let you get specialized care with lower copayments and coinsurances.
Choice 2: You may get care from the normal Triple-S Salud network, with higher copayments and coinsurances.
You will also be able to go to urgent care centers, emergency rooms, and hospitals.
Obtén acceso a los beneficios que tú quieres
Visión
$0 copagos en espejuelos para niños. Hasta $50 para espejuelos de adulto.
Teleconsulta
Orientación telefónica 24/7 con enfermero graduados.
Cubierta Dental (Opcional)
Amplía tu cubierta por solo $6.29 al mes.
Triple-S Natural
Medicina integral, acupuntura, quiropráctico, nutrición, entre otros.
Pólizas adicionales
Seguro de vida de $10,000